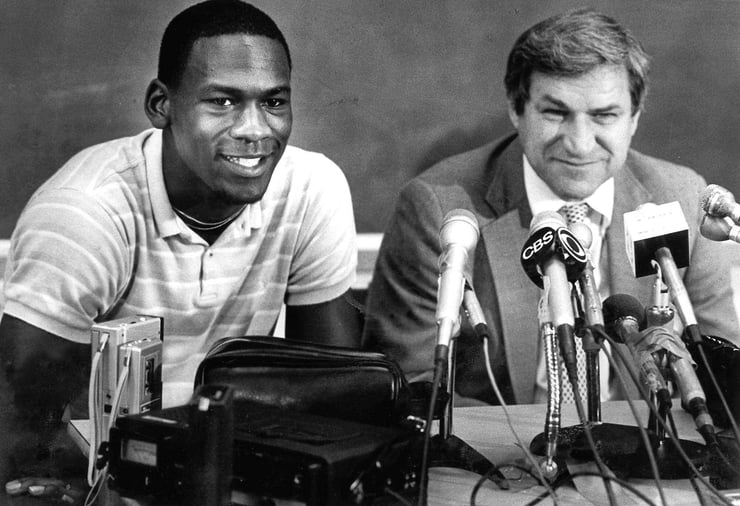 Great coaches do more than win and rack up accolades. The great ones set their players up to be successful long after their final games. They teach their players – by instilling values that will make them better employees, leaders, husbands, and fathers – to be better humans.
The late University of North Carolina basketball Coach Dean Smith is widely revered as one such great coach. Smith – who led his Tar Heels to two national championships – would have been proud of his Tar Heels this spring. On April 3, the Tar Heels won their sixth national championship; the third for current Coach Roy Williams, who was a close friend and mentee of Dean Smith. He recently credited Smith for his coaching success and, more importantly, teaching Williams to live with integrity and to practice Jesus' style of servant leadership, as in Mark 10:45: "The Son of Man did not come to be served, but to serve, and give his life as a ransom for many."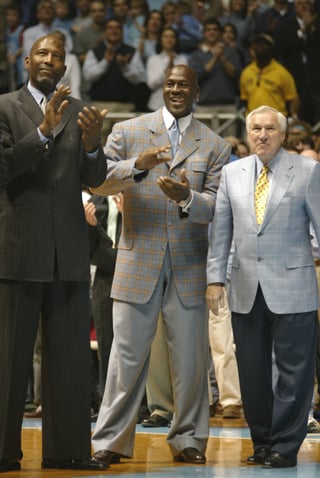 Smith coached at UNC for 36 years, retiring in 1997 with 879 victories, which was the NCAA Division I men's basketball record at that time. Smith was known for running a clean program and having a high graduation rate, with 96.6% of his athletes receiving their degrees. During his retirement, he continued to have a big impact on the UNC program, advising both staff and players (Williams in particular), with weekly messages and suggestions until his health began deteriorating several years ago.

But Smith left a much bigger legacy than trophies and coaching advice. He was modest yet outspoken about his Christian faith, and he worked hard both publicly and privately for civil rights improvements in his home state. He was best known for promoting desegregation. In 1964, Smith joined a local pastor and a black North Carolina theology student to integrate The Pines, a Chapel Hill restaurant. He also integrated the Tar Heels basketball team by recruiting the university's first black scholarship athlete.

"My parents taught me as a boy that all people are equally loved by the Creator and deserving of respect," Smith was known to often say. "They imbued me with core values and provided the opportunity for me to have a spiritual foundation, which placed great emphasis on being of service to others."

The coach's reach into his players' hearts did not end with his death in 2015. He willed $200 – sent after he passed, along with a letter he wrote – to each of his 180 former UNC lettermen. Even players who only played a season at Chapel Hill such as Steve Krafcisin, who finished his career at the University of Iowa, received a letter and a check.

Anyone who knew Smith wasn't surprised. He loved his players and anyone associated with the program – from assistant coaches to student managers. He was a people person. He was thoughtful, caring, and yes, very faithful.

As Craig Kocher of the Richmond Times-Dispatch wrote after Smith's death, the coach was respectful of others but also stood up for his beliefs, and he wasn't afraid to advertise the fact that he was a Christian.

"Coach Smith believed faith was something that had the power to say 'yes!' and build a more welcoming and generous society. The best chapter in his autobiography, 'A Coach's Life,' shares his ideas about faith, life, and God with eloquence and conviction, and with his trademark humility, recognizing that others will have different perspectives and that we have much to learn from those who do.

"Coach Smith expressed his faith commitments in the public realm. He rallied against advertising alcohol on ACC telecasts and in conference arenas precisely because he knew the powerful influence of ACC basketball and alcohol on young lives."

As I read these stories of Smith's shining-yet-humble Christian example and the impact it must have had on hundreds, even thousands, of young players and fans, two Bible verses come to mind:

"In the same way, let your light shine before others, so that they may see your good works and give glory to your Father who is in Heaven."

– Matthew 5:16

"Brothers, join in imitating me, and keep your eyes on those who walk according to the example you have in us."

– Phillipians 3:17

Smith was the best role model, and in some cases the only role model, for his players, as alum Michael Jordan has noted over and over. Smith didn't just preach to his team about doing the right things, he did them himself to give them a template on how to be a faithful leader among men. And Smith ensured his players would always remember how much he cared, and how much he loved the Lord. Smith is gone, but his legacy lives on. He made sure of that.

• • •

Each Saturday, Kerusso's "Play Hard Pray Hard" blog will discuss the intersection of sports and Christian faith, and how athletes from all walks of life have looked to the Lord for deliverance, guidance, and protection. If you have an idea for a story, email your suggestion to blog@kerusso.com. If you'd like to know more about having your own personal relationship with Jesus, or request prayer, click here.