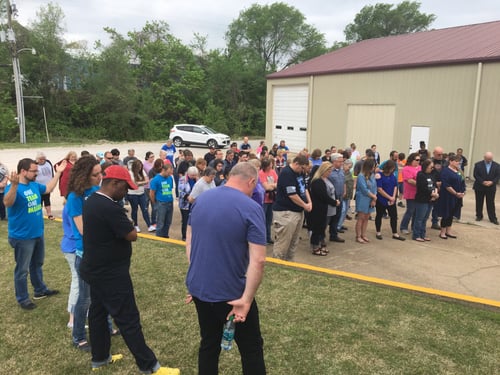 "Prayer is the link that connects us with God." —A.B. Simpson
Imagine what it must have been like talking with God in the Garden of Eden. The Bible tells us in Genesis that the first man and woman walked and talked with him "in the cool of the evening."
Although sin altered the method of communication,
God has always made a way for us to speak with Him—through prayer.
In Philippians 4:6, we read:
"Do not be anxious about anything, but in everything by prayer and supplication with thanksgiving let your requests be made known to God."
From the beginning, men, women, and children have prayed to God for all sorts of things. It's wondrous to know that we can talk with the One who made us, any time we want. He is not bound by anything, and can give full attention to each person. That's what makes verses like Philippians 4:6 so very personal.
Romans 10:17 tells us, "So then faith cometh by hearing, and hearing by the word of God." This is key in helping us know God, but also in giving us the boldness to pray.
Bestselling author, Max Lucado, models this for us, describing his own struggles with prayer life, and the key to unlocking it by going to Scripture.
"The first followers of Jesus needed prayer guidance. In fact, the only tutorial they every requested was on prayer. When the disciples asked Jesus to teach them to pray, he gave them a prayer. Not a lecture on prayer. Not the doctrine of prayer. He gave them a quotable, repeatable, portable prayer, as told in Luke 11:1-4."
Lucado experienced what most of us encounter with prayer: difficulty staying on track and being disciplined. He went to the Word, and there he discovered what he now calls the "pocket prayer" and his prayer life was transformed.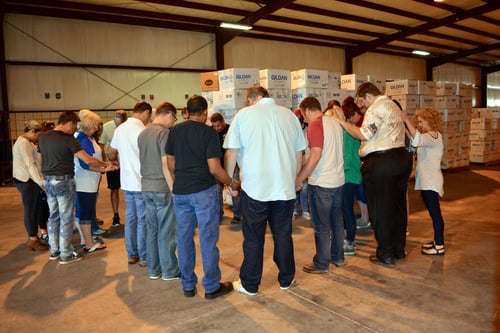 Let's face it, sometimes we pray, and we don't really believe God will answer the prayer! It seems so counter-productive, so…dumb…but there we are. It helps to know that some of the "giants of the faith" struggled with the same issue.
There is a remarkable story in Acts 12 about Peter's imprisonment at the hands of Herod. The corrupt ruler had Peter thrown into prison, guarded at all times by four soldiers. Peter even was required to sleep between them, with two posted outside. Clearly this was a dangerous inmate!
What makes this story unique—and not a little funny—is the method God used to get Peter out of prison. The apostle knew his friends in Jerusalem were praying for him, at the house of Mary the mother of John.
As he slept, Peter became aware of a bright light in his cell. He woke and saw an angel, who told him to get up quickly and follow. Eventually, Peter made his way to Mary's home, where many had gathered to pray for him, and he knocked on the door. A servant named Rhoda recognized his voice and became so excited, she ran back to the others without even opening the door!
"You're out of your mind!" they told her when she explained who was at the door. Not surprisingly, when they finally let the poor guy in, they were astonished to see it was really Peter.
Even though they were praying for his release!
This is a reminder to all of us about answered prayer in our life…when we hit a dry spell and it seems like God doesn't hear us, we know that He does. Even when it's hard to really believe it.
We also have the benefit in our modern world of instant communication, and we weekly (at least) read stories of people whose prayers were answered, usually in dreadful circumstances.
Cassie Littlejohn and her husband, Rick, welcomed their new baby, Levi, into the world in desperate circumstances. The little boy was born with seizures, and he was blue. His parents had to wait days to learn if he would live or die.
"Being a parent and not being able to fix or help your child, or take that pain from him, is quite overwhelming," said Cassie.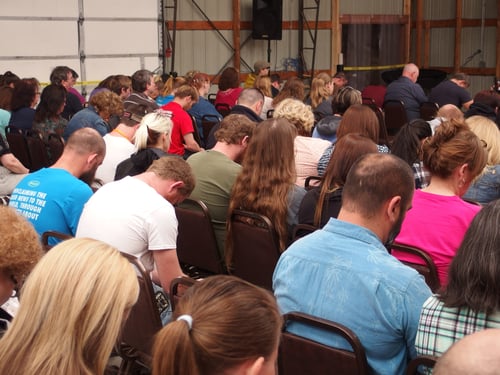 As obstacle-after-obstacle attacked their son, the Littlejohns drew on their prayer network at Newspring Church in South Carolina.
"We prayed for the doctors to have wisdom," Cassie remembers. "We prayed for healing. We prayed for intervention. We prayed for answers. We anointed Levi with oil and prayed Scripture over him."
One evening, the prayer network, including the global one via Facebook, decided to pray together at exactly 8:30. The next morning, Levi made a dramatic turn toward life.
Cassie will never need reminded of the power of prayer, and the glorious reality of answered prayer,
"Prayer is our tool to protect, heal, comfort. It's our gift. It's our shield. It's our sword against Satan and the battles we fight."
She sums it up this way:
"When I look at Levi, I see the goodness of God."
Indeed. He is always there, always ready to comfort and heal.
Think of prayer as getting to the end of a long and exhausting journey. You walk into the lobby of a comfortable hotel, and if no one is at the front desk, you ring the bell on the counter to call on them. Prayer is very much like that, an open invitation to meet and talk with God about anything.
If you think He isn't there, just call out to Him.
Let's remember to use prayer as a way of communing with our Creator. Doesn't that thought bring to mind relaxation and opportunities to de-stress? He doesn't require deeply theological, "high church" prayers. God just wants to hear from us. By praying and reading His Word, the Bible, we have an open line, any time, anywhere.

If you have need of prayer, we have people at Kerusso to pray for you! Just send your request and we will get to work covering you in prayer. Submit your prayer requests here.