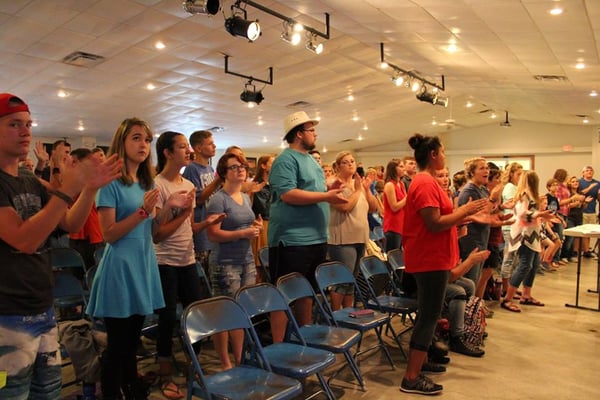 One of the benefits team Kerusso enjoys is blessing others in tangible ways. The Lord has poured His abundance out on us as a company, and we like to pay that forward whenever we can. One of the ways this happens is when we get to partner with ministries doing great work – some in our own back yard!
SoulQuench is a summer youth camp for the Greene County Baptist Association, located in the Ozarks. Sending mission teams to Guatemala and the Dominican Republic are among the activities and projects of this group.
Director Gary Standefer says: "Our goal is to bring students into a closer walk with God the Father and teach students how to share Jesus with the world around them using the gifts and talents they've been given."
SoulQuench is preparing for its 14th annual fundraising auction, to be held April 28, 2018. The proceeds will help sponsor a team of teens for the mission trip, and for an orphanage in Guatemala City, Guatemala.
Another group benefiting from the auction proceeds is an organization called Sammy's Window. Gary shares how this team blesses kids:
"Sammy's Window strives to support children in foster care who are trying to find their way in a new home. Their desire is to show the children that there are people out there who care. They provide direct services to both foster and adoptive families in the form of clothing, food, hygiene items, furniture school supplies and baby equipment."
For these more-than-worthy folks, Kerusso will be donating a number of t-shirts that will not only raise money for the organizations, but help them fulfill their shared mission of spreading the Good News of Jesus.
Kerusso founder Vic Kennett has become more involved in such efforts, and his 2017 trip to Uganda affirmed for him the need around the world.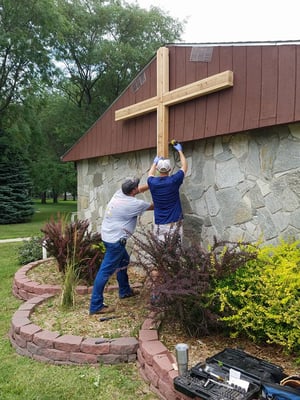 "We love being part of life-changing projects, and especially love the fact that this is a global partnership, with many different groups," he says. "The SoulQuench auction will benefit kids in Central America and right here in our area."
Gary Standefer has seen such efforts expand:
"We started the fundraising auction 14 years ago as a simple pie auction. This year, the auction has worldwide product and vacation packages. It continues to get larger and larger every year.
"For several years we've chosen another group to bless – organizations that we have had some contact with that are doing good things around the world. From drilling wells in the Sudan to helping with homeless teens around Springfield [Missouri]. From outdoor education groups to healthcare funding groups. From a local anti-trafficking organization to this year's fostering organization. We want to try and help where we can."
SoulQuench is doing just that. For the mission trips, close coordination with other experts in the area is critical:
"We take one team Internationally each year. The team consists of churches around Springfield area that may not be able to take a team on their own. Through SoulQuench youth camp we've been partnering for 10 years with local churches to help make this happen."
Obviously, such trips take detailed planning, and SoulQuench is blessed to have help in that area, too.
"I do work directly with the students that we take to Guatemala," says Gary. "Then on the field, working with our team and the students at the orphanage.
"We use Extend Global, short term missions organization in Springfield, to coordinate the on-field mission experience. They also help in the pre-field training. SoulQuench coordinates, though the camp, the student ministries and students that are looking to partner."
Sammy's Window is another heart-tugging group that makes good use of any help offered.
"I actually came into contact with Sammy's Window last year about this time," says Gary. "The other director of SoulQuench is a foster parent and knew of Sammy's Window first hand. We discussed how we might be able to help them with a future auction."
This year's auction is held at The Catalyst Church in Springfield, Missouri. Last year, almost 300 businesses and individuals donated!