We are, each of us, a unique combination of genes, environment, and the workmanship of God. For those of us who profess faith in things unseen, and even those who lack such belief, the faith of our forefathers also shapes who we are, as we shape the next generation, and on and on
"Yet to all who did receive him, to those who believed in his name, he gave the right to become children of God."
– John 1:12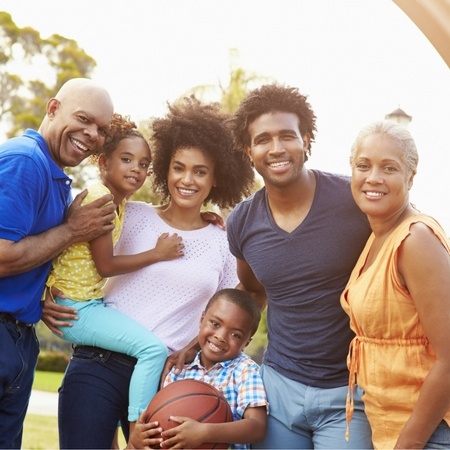 You, me, your parents, grandparents, and your children: We are, each of us, a blessed child of God. We have a heavenly Father who loves us, persists in seeking our hearts, and who has prepared a place for us to spend eternity alongside Him. #amazinggrace
We are, each of us, also a child of our parents, many of whom did the very best they could to raise us but fell short of perfection all the same. Or maybe your parents or grandparents stand as sterling examples of steadfast faith and unfailing love, but your children, or your children's children, have failed to attain those same heights. Our character is molded and our faith is tempered by the life challenges we face, the results of all-too-human errors, and our subsequent choice to forgive (or bear grudge against) ourselves and the ones we love.
"For all have sinned and fall short of the glory of God."
— Romans 3:23
There is beauty to be mined in the depths of generational conversations: mothers and daughters, grandfathers and sons, baby boomers and millennials, and spiritual mentors and mentees. Wisdom and joy are waiting to be uncovered when we're willing to ask great questions and simply listen to the young, the seasoned, and the somewhere-in-between.
"Being heard is so close to being loved that for the average person, they are almost indistinguishable."
— David Augsburger, Ph.D., Pastor and Author
Faith at Every Age is a blog series that chronicles engaging conversations between and about different generations of faithful believers and seekers. This is not an "old people" blog, although if you happen to qualify for AARP, we think you'll enjoy these conversations. Neither is this a blog just for millennials, hipsters, baby boomers, Gen Xers or any other specific age set.
All ages will find in this blog a fresh take on what we can learn from our elders as well as younger generations (even those #hipsters and #millennials) when we seek first to understand. We'll be talking about faith, lessons learned, the value of relationships, and finding (and following) God at every age.
We hope you'll laugh, cry, and nod in agreement as you join us on this journey. We hope you'll see things from a new perspective. And when you do, we hope you'll connect with your _______ (grandfather or grandson, grandma or granddaughter, nephew or sibling, youth pastor, dear old dad, or whomever) to share what you've learned.
Welcome, friend. We're so glad you're here!
Subscribe to Faith at Every Age
Submit a story or interview suggestion: If you know of a senior Christian with a good testimony to share, or someone with interesting life experiences and a faith that moves mountains, email us your idea at FaithAtEveryAge@kerusso.com. We would also love to hear about Christians of all ages who are making an impact around them in their jobs, communities, or churches!