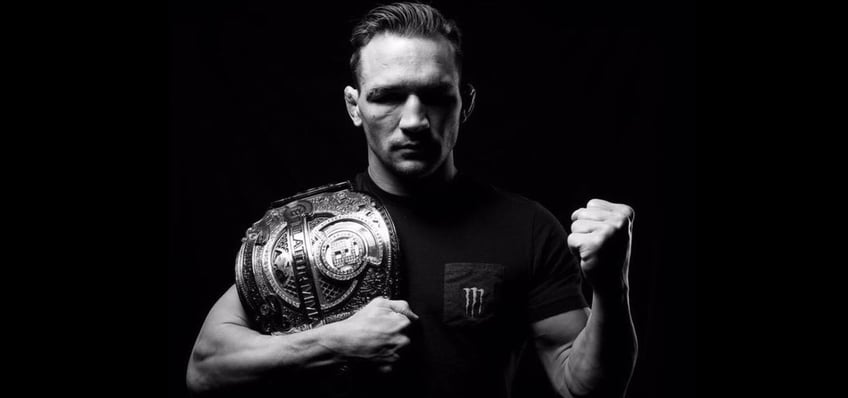 Michael Chandler made a commitment to the Lord and to wrestling at about the same time. Both changed his life forever.
After committing his life to Christ at age 14, Michael Chandler wrestled for the first time while attending high school near High Ridge, Missouri, about 40 minutes south of St. Louis. He took second in the state in his weight class as a senior and was voted to the All-St. Louis team.
Chandler enrolled at the University of Missouri and joined the wrestling team as a walk-on. As a student-athlete, he majored in personal finance, minored in real estate, and was a four-time NCAA qualifier, receiving honors as an All-American. Chandler recently told Kerusso's blog in a recent interview that as his wrestling career blossomed, so did his faith. He says used his platform as a winning collegiate athlete to spread the Word, he chose his friends wisely on campus, and he got involved in several key Christian organizations. #christianathletes
Immediately after college, Chandler began a career in Mixed Martial Arts (MMA). He climbed the ladder quickly in the growing sport, and Chandler (5-8, 155) is now a two-time Bellator Lightweight Champion.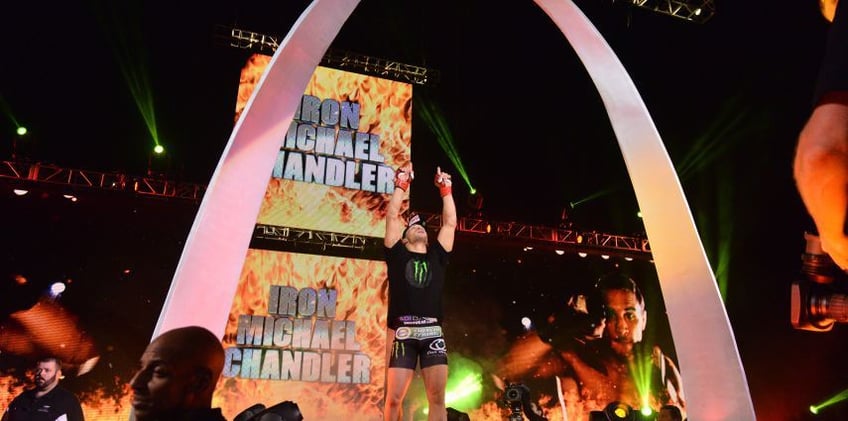 At age 31, he is enjoying a rewarding MMA career, and a three-year-long marriage with wife, Brie. Kerusso caught up with Chandler by phone to discuss his athletic career, his commitment to sharing his Christian faith, and what's next for this champion who frequently expresses his gratitude that God never allows Christians to enter a fight – any kind of fight – alone. #teamjesus
Q: When did you become interested in sports?
A: I am from St. Louis, so I grew up in a family who are die-hard Cardinals fans, die-hard Rams fans, die-hard Blues fans. … St. Louis fans are some of the best sports fans in the entire world, and my family, both immediate and extended, were no different. It was ingrained in me from the beginning; competition and sports and achievement and winning are a part of my DNA. I grew up playing hockey, baseball and football. I didn't start wrestling until high school, but I knew that was the high school sport I was going to excel in.
Q: How important was your faith as a kid, and when did you "get saved?"
A: I grew up in a very traditional Catholic family and did first Holy Communion, confirmation and public school religion classes every Monday night. I went to my first spirit-filled church when I was 14 years old with a guy that I wrestled with. I went to the youth group one night a week, and I got saved then. I felt like I was going through the motions as a kid, because my parents wanted me to. I had to do communion and sit down and kneel and all of that. My experience at Twin Rivers Church in St. Louis was where I took it upon myself to have a real relationship with God, and feel the presence of the Holy Spirit as opposed to going because I had to.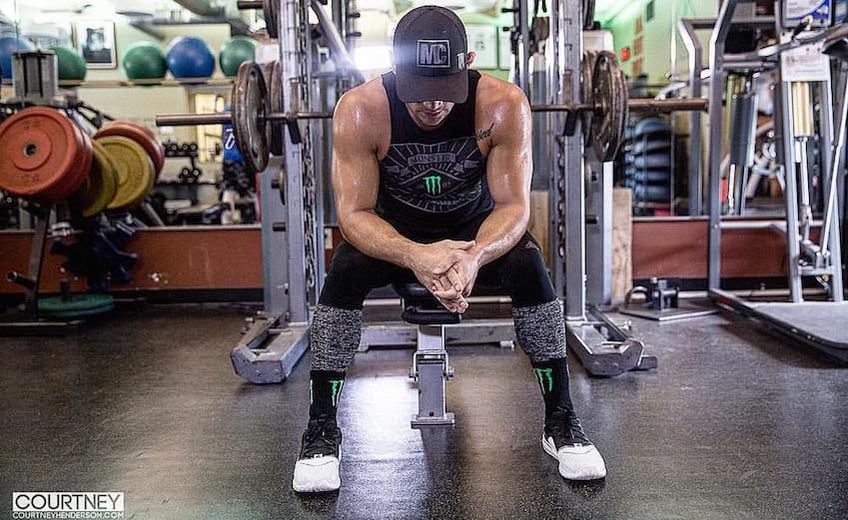 Q: How was your faith received in college?
A: [Faith] may not be the most popular or majority thing as you have young kids being away from their parents for the first time and making their own decisions; but I think no matter what, you always have someone with common beliefs in whatever sector of life it is. I found those best friends on the team; found Fellowship of Christian Athletes on campus and Athletes in Action; and went to a Bible study with guys on the football and baseball team. There are tons of [faith-based] opportunities in college, even though it isn't the most popular thing.
Q: Why did you pursue MMA?
A: I felt my heart being led in that direction, and I had two guys I wrestled with that were in MMA. Tyron Woodley, now the UFC Welterweight Champion, and Ben Askren, the ONE Welterweight Champion. Both of those guys started fighting MMA, and … I was pretty close to both of them. They were like the big brothers I never had, and so I started fighting in MMA. I thought, 'I've got this well and capable body, I might as well keep competing.' I saw Tyron Woodley get some notoriety and make some money. That made me think maybe I could make a living at this. I fought a couple of months after I graduated and got a TKO and literally haven't looked back in eight years.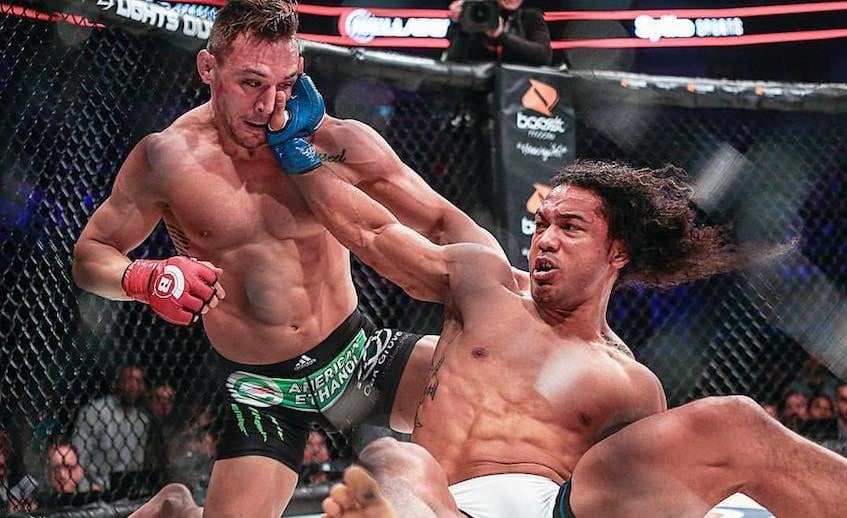 Q: What has made you so successful in the pro ranks?
A: Just hard work and faith. It's ups and downs, and it is hard at times, and you are in the public eye. Every time you step in the cage, it is an opportunity to do something great or to fail miserably in front of millions of people, so it is a crazy sport. But I think with the right people and working hard and being a man of good character, everything else just takes care of itself. I think that holds true in any aspect of life – in any profession, in any job description.
Q: In a sport that is characterized as brutal and macho, how is your faith received?
A: I think there are a lot of Christians in the sport and in sports, in general. You hear so many people thank God for their blessings and accomplishments and wins, and maybe even losses. This sport is no different, and it is a very refined sport. I think my faith has been accepted very well.
Q: How do you feel about sharing your faith within your sport?
A: I don't always talk about my faith. There are certain situations that I do, such as on some of my Instagram, Facebook or Twitter posts, on some of my YouTube videos, and in other ways as well. I think all of us have our level of what we feel comfortable with sharing the Gospel with others. As Christians, we should never look at the Kingdom as a whole and say, 'Well, we should all talk about God this much or this percentage of a time.' There are so many times in life that you are witnessing, and you don't even know you are witnessing – like with Kerusso Christian T-shirts, which I first started wearing in college. … I think the greatest quote I ever heard was, 'Preach the Gospel at all times. When necessary, use words.' It reminds me of I Corinthians 4:20, 'For the Kingdom of God is not a matter of talk but of power,' and I John 3:18, 'Let us not love with words and speech but with actions and in truth.'
Q: So, what is on the radar now for you, your career, and your life? What are your goals?
A: I have a great opportunity to move to Nashville, Tennessee, to open a gym for mixed martial arts, as well as a fitness gym. For me, it is just the next chapter in life; I'm excited about having my own home base and training facility. In the short-term, I am now intensively training for my June 24 fight at Madison Square Garden (versus Brent Primus). No matter what happens during my career or with this particular fight, though, I will continue to work hard to become the best fighter I can possibly be, to prepare for children and raising a happy, healthy family, and to keep inspiring people and get them pumped up about life.
• • •
Do you know a sports hero whose faith on or off the field inspires you? Nominate someone to be featured on the Kerusso blog. Email your suggestion to blog@kerusso.com.