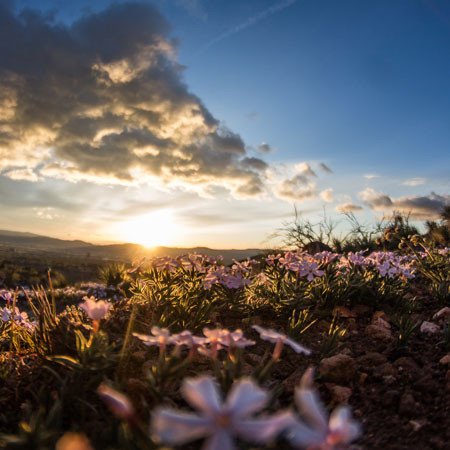 What if we choose to live in the light — no matter what life hands us?
We are all broken — that's how the light gets in.
— Ernest Hemingway
This time of year, the night grows shorter and we experience a little more daylight from one day to the next. A little more sunshine before evening sets in. A little more warmth before the temperature drops — prompting our neighbors above the Mason-Dixon line to turn the heat up a notch.
Every year, from Winter Solstice through Midsummer, darkness gives way to a greater measure of light. The seasons are not moved by circumstance: politics, world events, your mood on Monday morning.
None of these will disrupt the light as it shines brighter and longer day after day.
John 8:12 says:
When Jesus spoke again to the people, he said, "I am the light of the world. Whoever follows me will never walk in darkness, but will have the light of life."
As a believer, a beloved son or daughter of the King of Kings, is your light growing in strength a little every day? Or do you find yourself cowering in shadow, your light waning as you face challenging circumstances or disappointments?
We all face uncertainty in this life. Job loss, health crises, marital strife, political discord, financial woes, depression… The list of shadows is long, but God's Word promises when we follow him, we will never walk in darkness.
This month, we're talking about Living in the Light. Not a light that ebbs and flows with the seasons of this life — the kind of light no shadow can obscure. An eternal light that shines within us, lights our path and never, ever fails.
We hope you'll be part of the conversation, and share your own light-filled story, or tell us about someone whose life illuminates your own. You're invited, friend!
We hope you'll join us by signing up for inbox blessings via email, following us on Facebook or sharing our weekly blog posts with a friend.
— Team Kerusso
#liveinthelight