Comedian and father of five Jim Gaffigan on being "indoorsy."
(Watch the full clip for additional thoughts on waking up and all-things-bacon.)
"For behold, the winter is past; the rain is over and gone. The flowers appear on the earth, the time of singing has come, and the voice of the turtledove is heard in our land."
­– Song of Solomon 2:11-12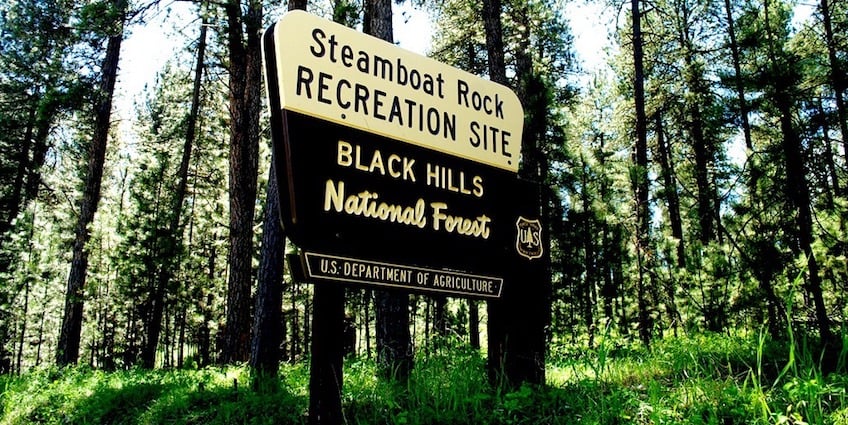 Wintertime Saturdays at our house in South Dakota are spent watching cartoons, catching up on laundry, and directing wistful half-smiles at the frigid landscape outside our windows. We make the most of it with hot cocoa dance parties and cross-town jaunts to the indoor trampoline park, and of course, we break out the sleds when the weather permits. But much of winter feels like a waiting game: the "Is it spring yet?" edition.
Now, finally, winter is past! (Side note: It was 84 degrees three days ago here, but it snowed last night, so I am staring at snow piles once more this morning as I write. #ohtheirony) It's time to dream up your camping trip, test out the tent in the back yard, and purchase some bear repellant. (Just kidding!)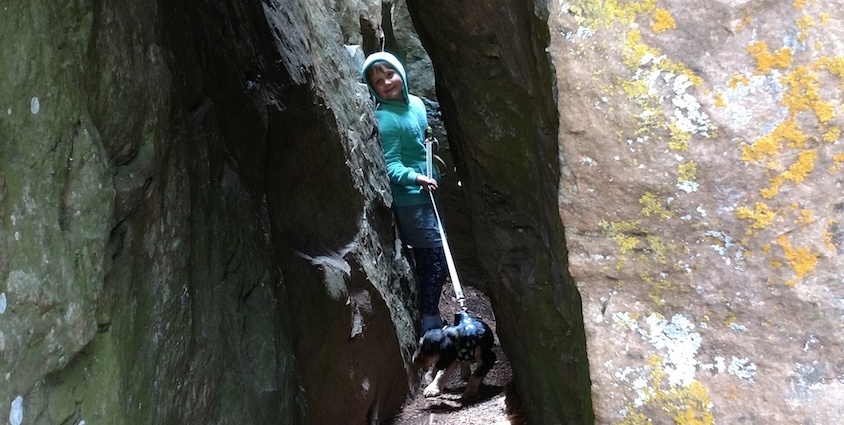 I love the springtime. In autumn and winter, I'm a cozy sweater kind of girl; but come spring, I cast off the extra layers and slip into my flip flops the moment I can get away with it. I live in an area of the country that's serious about winter, and even my toes need to breathe in the fresh air and sunshine after being cooped up for months. Most years, I'm guilty of breaking out my skimpiest footwear while there's still snow on the ground, much to the amusement of my husband and family.
This year, we're blessed to be surrounded by even more extended family: my sister moved here to be closer to the clan, which means more #cousinfun and more family memories to be made.
Number One on our Spring Bucket List: a group visit to the Rock Maze, one of God's natural wonders just a short drive from home. It's an afternoon adventure perfect for brave, boisterous kiddos, photo opps, and scrambling up rock walls. Leaping from one craggy boulder to another and meandering through crevices in the giant rocks is just "dangerous" enough to get everyone's heart racing – making it that much more fun.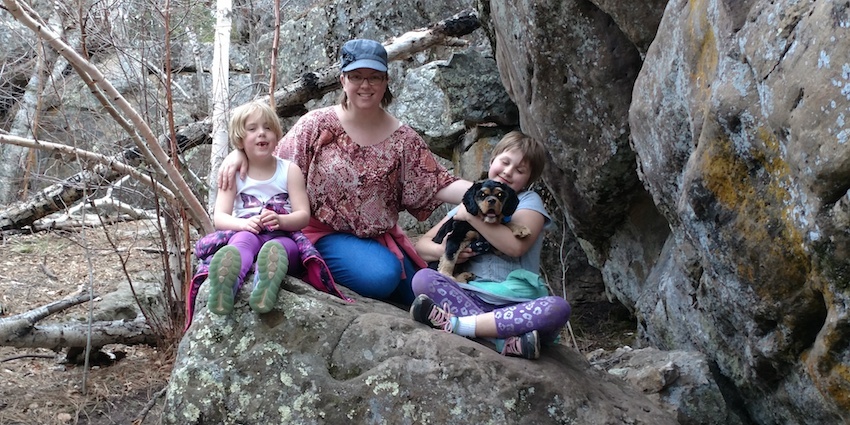 My favorite part of the day as a wife/mom/sister/auntie? I climbed, hopped, and meandered the Rock Maze with the lot of them for the first go-round, then sat down on a surprisingly comfortable boulder adjacent to the fun for Part II. I listened to the quiet rustle of grass and trees in the breeze, enjoyed a light spring sprinkle, and I prayed for each one of my loved ones along for the fun, beginning with the youngest.
"Lord, bless the baby girl in my sister's womb. She is your child first, and I ask you for health as she grows, and love to surround her when she gets here."
"Lord, help my young son to learn positive ways to channel his frustrations at home and school. Thank you that you chose me to be his mom."
"Lord, watch over my new nephew. Help us all to surround him with love and to set the limits he needs to grow to be the man you've created him to be. Being a step-anything is tough, and I pray you'll give us all wisdom and patience to love him well."
I prayed for each loved one present in turn, from baby-to-be on up to my husband, and included myself in the mix as well. It was a peaceful moment with God in the forest and the start of a beautiful new tradition. Setting my winter-weary skin free is a must for me this time of year; and spending a thoughtful hour communing with my Lord and Savior Jesus Christ out-of-doors, in His glorious creation, is my new way to celebrate the onset of spring.
May God bless you this season and all year long, and I hope the sun is shining where you are. Please remember to take time for yourself and to be #gratefultoGod for His glorious creations and the rebirth happening all around you.
What's on your Bucket List this season? Share a pic of your friends or family living it up in whatever season you're in by commenting below on this blog and sharing to Facebook. Click here to subscribe to weekly updates from our new Kerusso blog!