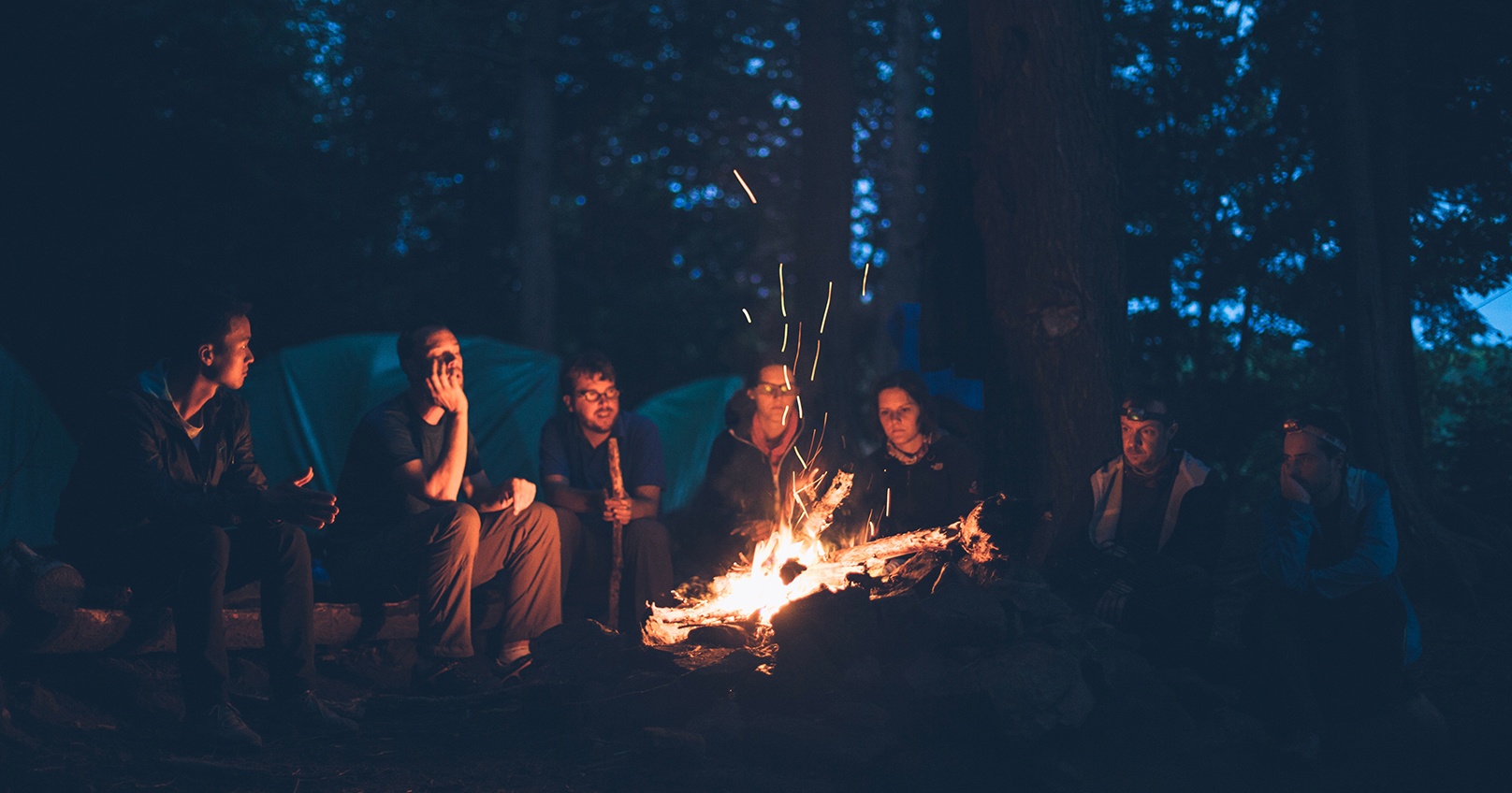 When we share our stories and struggles, we open up a secret place in our hearts. We make ourselves relatable to others who have similar struggles. This kind of vulnerability is often met with comforting arms, hugs, and support — especially in community with other Christian believers.
I vividly remember hearing my friends share their testimonies at a fireside High School youth group event. The best part was growing closer to friends, and supporting them as they accepted that God was real, and began to believe they were truly loved. I still enjoy hearing testimonies from adults.
Your version of sharing your testimony, may be different from mine.
The first time I shared my testimony was with a few close family members. The first time I shared my testimony publicly was in a group of women I met with regularly. It was an event at my MOPS (Mothers of Preschoolers) group, and there were a handful of us sharing testimonies that day.
Looking back, I think I would have been more comfortable sharing
my testimony if someone had coached me about what to expect.
I prepared a few pages of notes beforehand, and as I walked to the front of the room, I glanced nervously at the rest of the group. I introduced myself and gave some general background info. Using a devotional from the Bible App about suffering, I talked about how God helps us through suffering the way plants and flowers are helped through the process of pruning. Then I talked about the personal pain in my life — crying through most of it.
I shared about anxiety, shame, fear — and I ended with a confession:
The only reason I shared my story that day was because God nudged me into it.
I wanted to be obedient, despite how anxious I felt about participating.
Each speaker shared something different: everything from marital struggles, to depression, to losing loved ones. Each woman poured her heart out, and each of us were met with open-minded support.
At the end of the MOPS meeting, a woman approached me and shared her own struggles, and begged me to help her. We traded contact info and are now good friends, and she is getting the treatment she needs to conquer her health issues.
God used my testimony to provide loving support for a woman in need of friendship and encouragement.
I recommend sharing your testimony with a good friend or loved one first, and then an intimate group of friends or family who love and respect you. It makes your emotions much easier to handle, and will help you grow in confidence to keep on sharing your story.
As you write your testimony, use the questions below as a jumping off point. Pray fervently and listen, letting the Lord guide you. Open your heart — God will use your story in ways you can't imagine!
● When did you accept Jesus? What would you like others to know about your relationship with Him?
● What are your strengths? These could be gifts from God that will help you influence and encourage others to become believers!
● What is one thing you are afraid of, or used to be afraid of, that God helped you to overcome?
● If a traumatic or difficult experience is part of your testimony, could you share how God has blessed you in the midst of this situation — in order to encourage others who are struggling?
● What is one flaw you wish God would take away. Hint: Sometimes your flaws become a big role in your testimony. Being honest about your faults, or past sin, helps others connect with your story.
● Is there a certain Bible verse that speaks to you, or that feels as if God created it just for you? How does that verse play into your story?
"How to Share Your Testimony" is Part 1 of a 3 Part Series.
Read Part 2: "Why Your Testimony Matters," here.
Read Part 3: "Finding My Testimony," here.
Read Aubree's blog, Loving The Journey, and follow her on Facebook.
About the Author
Aubree Kraut lives in Michigan with her husband of 13 years and their 5 and 9 year old boys. She manages her Loving the Journey blog from home and enjoys avoiding the dishes, playing board games with her fam, working out, Bible journaling, volunteering at church, and singing in the church praise band with her hubby.
Aubree's life verse that God continuously reminds her of (as she tries to rise above her control issues) is Jeremiah 29:11: "'For I know the plans I have for you,' declares the Lord, 'plans to prosper you and not to harm you, plans to give you hope and a future.'"