My Fashion Personality has undergone many transformations over the years. I bet every woman reading this has some stories of their own to laugh about! #passionforfashion
As a elementary-age girl, I remember begging for pink, pink, and nothing but P-I-N-K, pink! Bonus points for glitter and gemstones. Until 7th grade, when my new BFF told me pink was for babies… And I'm pretty sure I didn't wear pink again until I hit 30. #thinkpink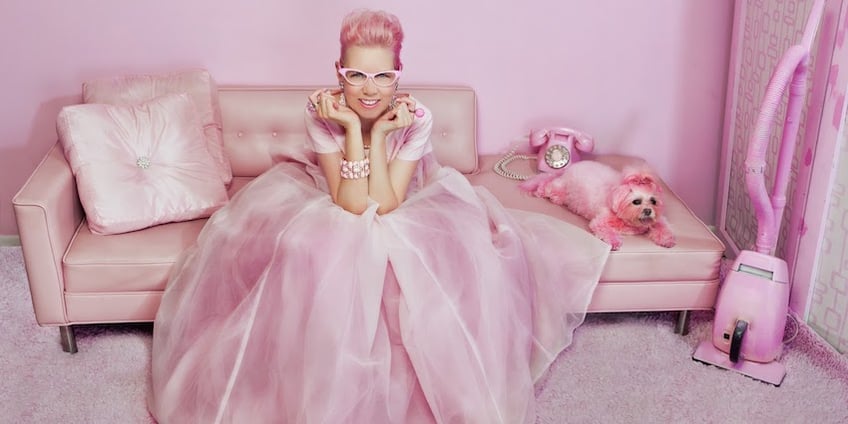 In high school, I dyed my hair Black Cherry (I'm a natural blonde), pierced my eyebrow while my parents were out of town (the pastor's wife back home still remembers and it was 20-some years ago), and wore vintage goodies like gas station uniform shirts with a name badge reading "Paul," and thrift shop sweaters that smelled like mothballs and hadn't been worn for decades. Poor mom. #punkphase
I have a college-era picture of myself in a strappy, lipstick-red slip dress and fishnet stockings, a glitzy rhinestone barrette in my hair and my handsome husband (we married young) on my arm. I'm a curvy girl, and I remember wondering whether I'd measure up to the other gals-about-town on New Year's Eve. When I come across that picture, I smile to myself; I looked great – but I didn't have the confidence to know it back then. #yougogirl #learningtoloveme
For my first real job interview after college, I wore a "serious" black suit and pearls – a graduation gift from my husband. I was nervous, but also ready to take on the world. I actually carried a briefcase to that first interview (who does that anymore?!) The good news? I got the job! And I still think a black suit and classic jewelry make a good first impression. #dressthepart
A few other fashion challenges:
Maternity jeans: Who knew there was such a thing as "jeans on the bottom – stretchy tummy for your bump on top?" We were married ten years before our first little bundle of joy arrived, and she was worth the wait. Good thing I kept all those maternity clothes for when her brother arrived 22-months-and-2-days later. #babyjoy
Shopping for my daughter: Ummm... Who actually purposefully dresses their 8-year-old in short shorts and a tube top? This isn't MTV! There are many questionable fashion choices out there for young girls, and I want to raise my daughter to value modesty and understand what really matters: not the bling, bows, or "it" bag, but kindness, honesty, and love. #girlpower
"Therefore, as God's chosen people, holy and dearly loved, clothe yourselves with compassion, kindness, humility, gentleness and patience."
— Colossians 3:12
Whatever your closet holds, I hope you remember you are God's own daughter, and true beauty comes from within. This is what I want my own daughter to know about style: A passion for fashion is fun, and I hope she will cultivate a loving character and spirit of compassion to shine on the world – no matter what she wears. #clothethyself
Tell us about your funniest fashion fails in the comments below, or tag us on Facebook. Include the hashtag #clothethyself and a picture of you in your finest (or funniest!) fashion for a chance to win a cool T-shirt from Kerusso!