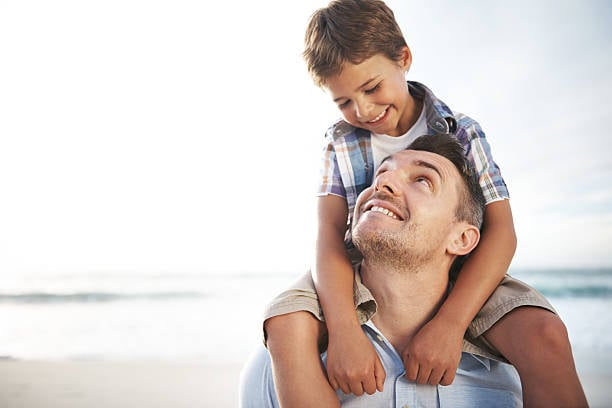 Kerusso® knows many terrific dads have something in common: a loving support system!
The week leading up to Father's Day is traditionally the time to give the Dads & Granddads in your life an extra thumbs up, and we've created a list of specific ways to pray for dads any time. #WeHeartDads
10 Ways to Pray for Your Dad...
For a Loving Nature.
John 13:34-35: "A new command I give you: Love one another. As I have loved you, so you must love one another. By this everyone will know that you are my disciples, if you love one another."
For Wisdom.
Philippians 1:9: "And it is my prayer that your love may abound more and more, with knowledge and all discernment."
For Patience.
Ephesians 4:2: "Be always humble, gentle, and patient. Show your love by being tolerant with one another."
For Perseverance.
Romans 5:3-4: "[We exult] in our tribulations, knowing that tribulation brings about perseverance; and perseverance, proven character; and proven character, hope."
For Servant Leadership.
Philippians 2:3: "Do nothing out of selfish ambition or vain conceit. Rather, in humility value others above yourselves."
For Support.
Ecclesiastes 4:9-10: "Two are better than one, because they have a good reward for their toil. For if they fall, one will lift up his fellow. But woe to him who is alone when he falls and has not another to lift him up!"
For Strength.
Isaiah 40:31: "But those who hope in the LORD will renew their strength. They will soar on wings like eagles; they will run and not grow weary, they will walk and not be faint."
For Courage.
1 Corinthians 16:13: "Be on your guard; stand firm in the faith; be men of courage; be strong."
For Peace.
2 Corinthians 1:2: "Grace and peace to you from God our Father and the Lord Jesus Christ."
For Rest.
Exodus 33:14: "And He said, 'My presence shall go with you, and I will give you rest.'"
Heavenly Father, we ask you to bless every dad in the world! You have gifted these men with children, and asked them to train up their children in the way they should go. Prepare their hearts daily for this vital task, and bless them with the strength of character and sustaining faith they need to be the father you intend for them to be. Amen