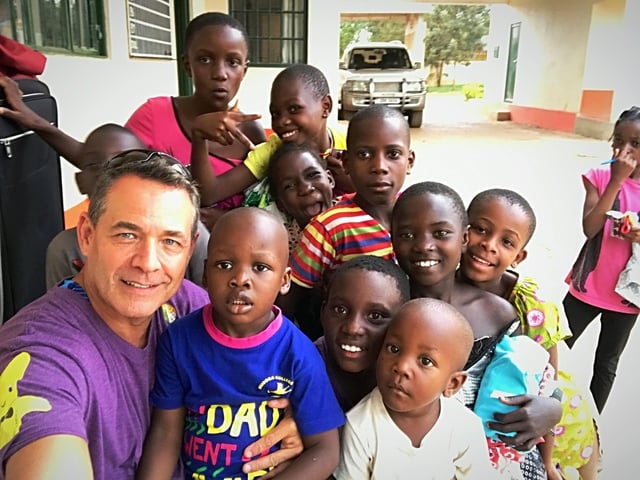 Prayers for safety have been answered as our founder and CEO, Vic Kennett, arrived in Uganda. Vic is now actively serving at the Summer Bible Camp for the God Cares School. God is on the move, and we are so excited to be a part of it!
Learn to do good. Seek justice. Help the oppressed. Defend the cause of orphans.
- Isaiah 1:17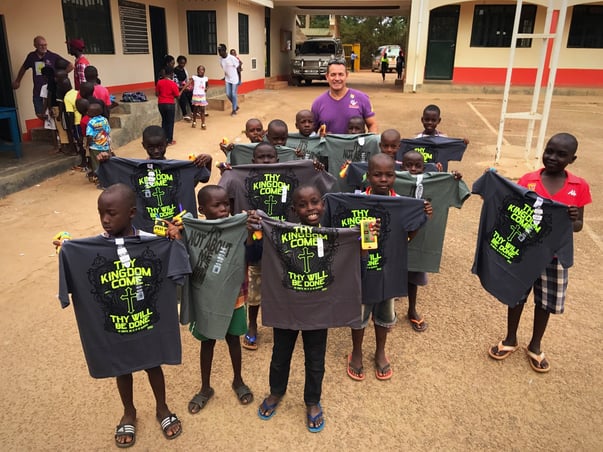 We feel so blessed to have the resources to provide each child attending camp this year with a Kerusso t-shirt and wristband. For some of these children, Bible Camp is their first exposure to the gospel; our shirts will be a physical reminder of the lessons learned, and the memories made at Bible Camp.
Anyone who has two shirts should share with the one who has none, and anyone who has food should do the same.
- Luke 3:11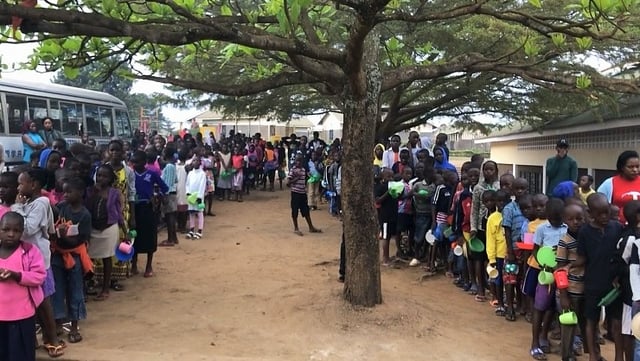 Bible Camp is dedicated to giving the children who attend three full meals a day, which is a luxury some of these children have never experienced before. Meal time is a huge production! With over 1,800 meals being served per day, it is all hands on deck to make sure each individual child is fed. Vic is part of this meal-time hustle, and says the kids are so thankful and sweet.
I was hungry, and you gave me something to eat. I was thirsty, and you gave me something to drink.
- Matthew 25:35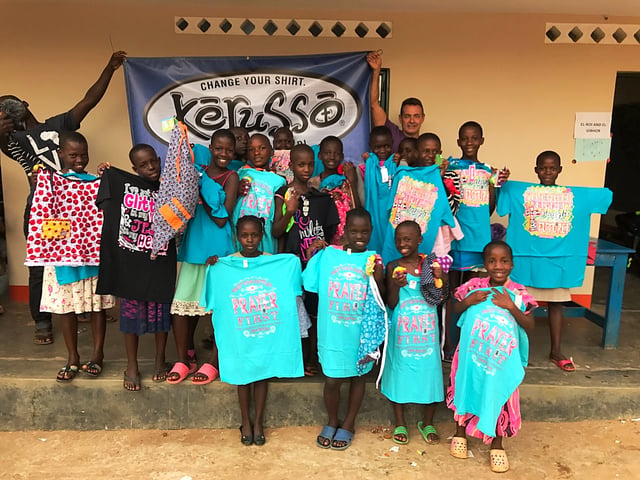 Heavenly Father, thank you for all the work you are doing in Uganda through those serving at Summer Bible Camp. We pray for the energy of those serving, that they will be filled with joy only you can provide, to then pour out this joy on the children this week. Most importantly, we pray for each individual child attending bible camp: we pray you will strengthen them, comfort them, and place peace in their hearts that surpasses all understanding. Amen.
#doyoukerusso #kerusso #preach
#christiantshirts #changeyourshirtchangetheworld
#godcaresschool #buyambauganda #godcares #biblecamp