Walking with a friend in the dark is better than walking alone in the light.
— Helen Keller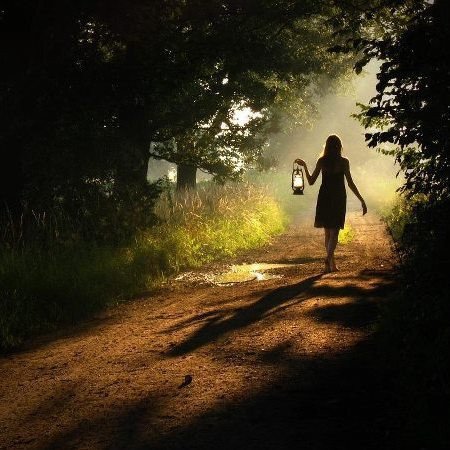 My mother-in-law is a woman with whom I share more than the commonality of her son (my husband); she is a kindred spirit. A dear friend who brings love, support, and encouragement to my marriage, parenting, and life. We are different in so many ways, but we choose each other in this life as prayer partners and problem solvers, idea-bouncers and cheerleaders. I consider myself blessed to know and love her.
A little over a year ago, Mom and Grampa Bob moved several hours' distance to a new hometown after more than thirty years in the same place. For a woman who treasures tradition and stability, this move was a big deal. Mom is close to her five grown children, her six siblings, and her many nieces and nephews. She works as a hospice and home health nurse, but doesn't cultivate many ongoing relationships beyond family ties. She lives a rich life, but the cast of characters that surround her is relatively few.
In March of last year, Grampa Bob passed away unexpectedly. One moment he was chatting with my youngest sister-in-law over breakfast, the next he was in the throes of a major heart attack. Mom was unable to keep him here, despite her best effort to resuscitate him before paramedics arrived. Suddenly she was a 57-year-old widow, living in a new place, picturing life stretching before her without her loving husband by her side.
Loss is hard. Sometimes all encompassing. Dark.
Then Jesus again spoke to them, saying, "I am the Light of the world; he who follows Me will not walk in the darkness, but will have the Light of life."
— John 8:12 NASB
We celebrated a belated Christmas with Mom this month, and when she returned home after a wonderful visit, she confessed to struggling mightily with the grieving process in her "I got home okay" text. She is frustrated with God, who led her to this place and left her without her life partner—and she doesn't understand why her path has led to this valley. She misses her husband with persistent painfulness, and struggles with feelings of abandonment. She and her youngest daughter have both been diagnosed with post- traumatic stress disorder; watching and actively participating in the sudden, unexpected passing of a loved one has left a mark on their souls.
The thing about life is, it goes on — even when we are walking in the dark.
But God has gifted us with the ability to carry a light for each other in the dark, and brightening someone else's path is easier than you think.
For us, that means praying for Mom on a regular basis. Sending her a text or picking up the phone to say, "I'm thinking about you." Having the kids color a special picture to drop in the mail. Finding reasons to make her laugh or smile. Reminding her it's okay to grieve, be angry, be frustrated, feel less-than. Then pray some more.
Walking in the dark isn't easy; but as Christians, we don't walk alone. God is with us, and he has given us torchbearers to walk alongside us and light the way.
For you were formerly darkness, but now you are Light in the Lord; walk as children of Light.
— Ephesians 5:8 NASB