Welcome Well Planned Gal Friend!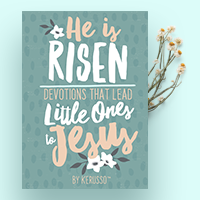 Share the Good News with your children!
Kerusso® invites you to share the story of Jesus's birth, life, death and resurrection with your family, in a way that resonates with young children.
Our new eDevotional series helps families share the story of Jesus in a convenient 7-day email series. Create meaningful moments with your children as they grow closer to the King of Kings.
Sign up for this FREE family e-Devotional series
In addition to our free gift, you'll receive weekly encouraging mini-devotions by email, and product news from Kerusso, designers of Christian apparel, accessories & gifts.